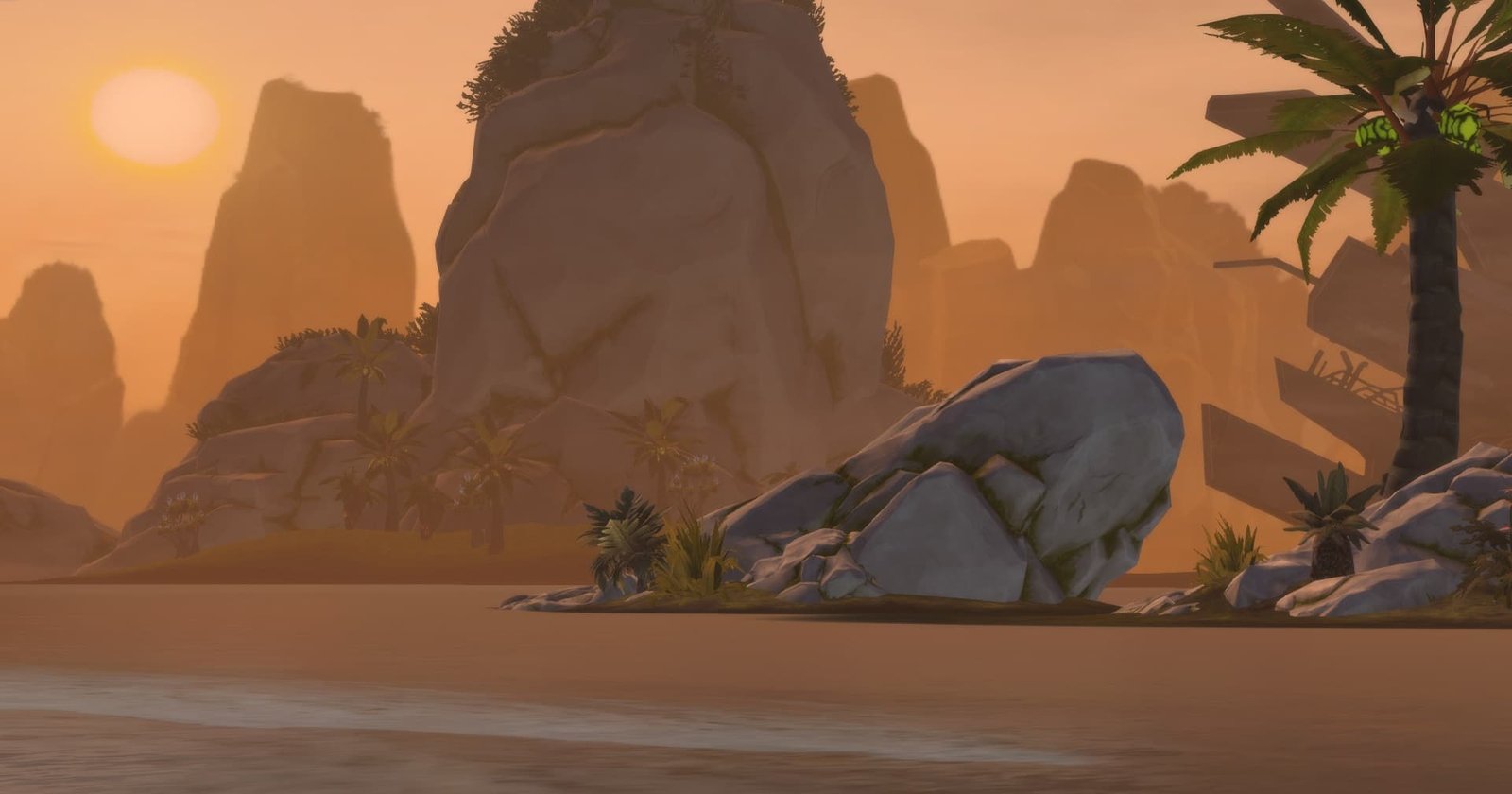 New 5.9.2 Stronghold Decorations
There is a new Decoration Vendor called the 'Martial Decoration Droid'. They sell Decorations for Universal Prefabs and are located on the Imperial and Republic Fleets with all the other Decoration Vendors.
They sell a variety of barricades, walls and other similar decorations suitable for the PvP areas in the new Rishi Stronghold.
Here is a full table of the decorations and how much they cost:
| | | |
| --- | --- | --- |
| Decoration Name | Cost | HookType |
| Desert Settlement Wall | x1 Universal Prefab MK-4 | Centerpiece |
| Dromund Kaas Boulder | x1 Universal Prefab MK-1 | Floor Medium |
| Fabrication Droid (Martial) | x2 Universal Prefab MK-4 | Floor Medium, Medium Narrow |
| Fortified Barrier | x1 Universal Prefab MK-4 | Floor Large |
| Gormak Barricade | x1 Universal Prefab MK-3 | Floor Medium, Medium Narrow |
| Imperial Barricade | x1 Universal Prefab  MK-4 | Floor Medium |
| Imperial Scaffold | x1 Universal Prefab  MK-4 | Floor Medium, Medium Narrow |
| Imperial Wall | x1 Universal Prefab  MK-4 | Floor Large |
| Kaas City Wall | x1 Universal Prefab  MK-4 | Centerpiece |
| Large Training Area | x6 Universal Prefab MK-4 | Sky Deck Arena |
| Makeshift Scaffold | x1 Universal Prefab  MK-4 | Floor Medium, Medium Narrow |
| Military Barricade | x1 Universal Prefab MK-3 | Floor Medium, Medium Narrow |
| Rebellion Barricade | x1 Universal Prefab MK-3 | Floor Medium, Medium Narrow |
| Reinforced Barrier | x1 Universal Prefab MK-3 | Floor Large |
| Reinforced Wall | x1 Universal Prefab MK-3 | Floor Large |
| Republic Barricade | x1 Universal Prefab MK-3 | Floor Medium, Medium Narrow |
| Republic Wall | x1 Universal Prefab MK-4 | Centerpiece |
| Security Fence | x1 Universal Prefab MK-4 | Floor Large |
| Settlement Barrier | x1 Universal Prefab MK-2 | Floor Large |
| Sith Statue Wall | x1 Universal Prefab MK-4 | Floor Large |
| Starship Wall | x1 Universal Prefab MK-4 | Centerpiece |
| Stone Wall | x1 Universal Prefab MK-4 | Centerpiece |
| Tree: Fallen Alderaan Log | x1 Universal Prefab MK-2 | Floor Large |
| Tree: Fallen Dromund Kaas Log | x1 Universal Prefab MK-2 | Floor Medium, Medium Narrow |
| Voss Boulder | x1 Universal Prefab MK-2 | Floor Medium, Medium Narrow |
Here is a gallery of all the Decorations: