Here is my preview of the Grand Psijic Villa. A new home available October 10th to everyone who owns Summerset and logs into Elder Scrolls Online by October 7th for FREE! This was part of the Summerfall Community Event.
---
Basics
Location – Artaeum
Style – Old and New Altmer
House Type – Notable Home
Cost –
Loadscreen and Description
When Artaeum was "removed" from Tamriel, a few neighbouring isles went with it, including the site of the Grand Psijic Villa, a monumental estate with magnificent views of the south coast of the main island.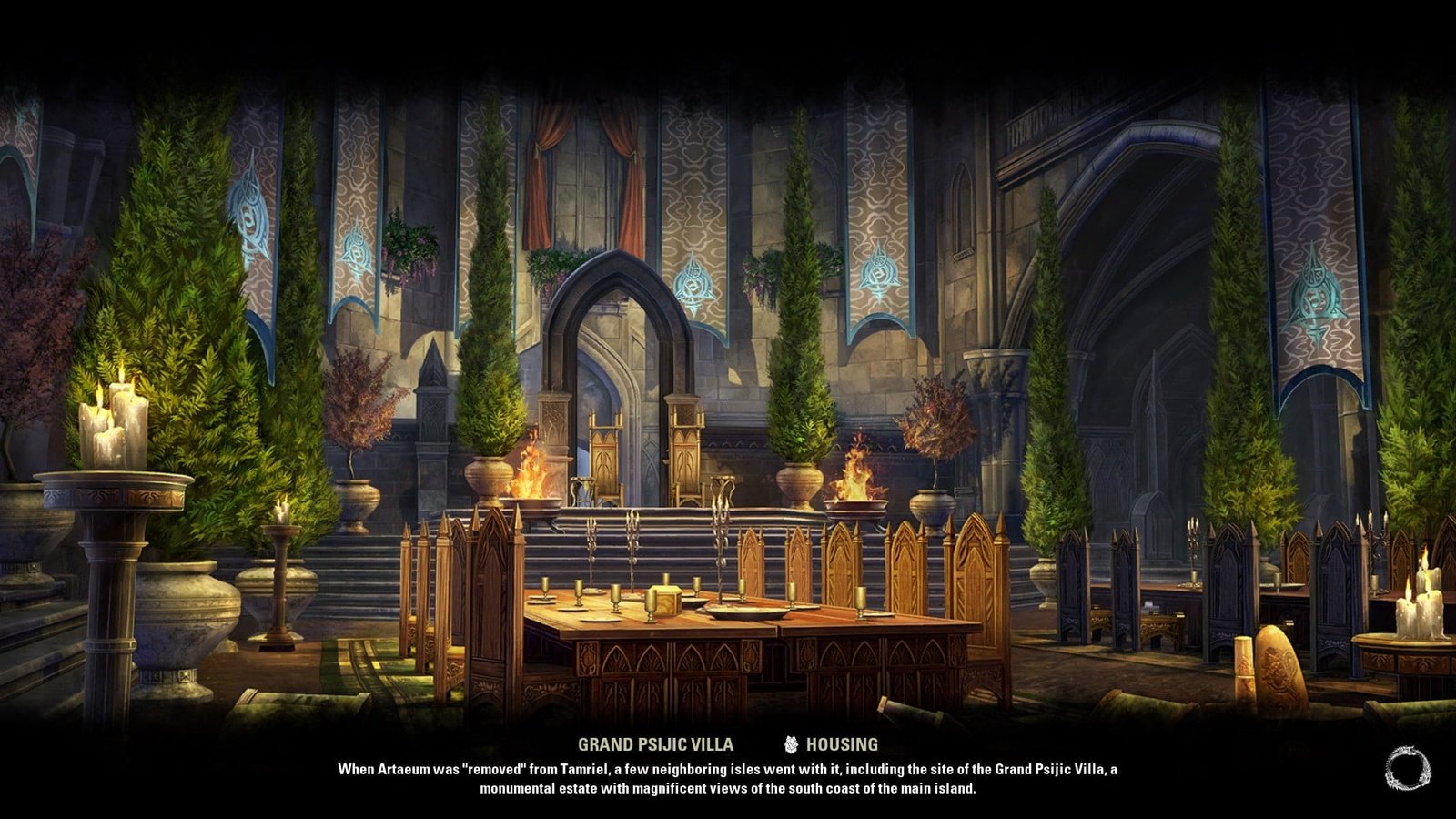 Maps
Villa Location on Artaeum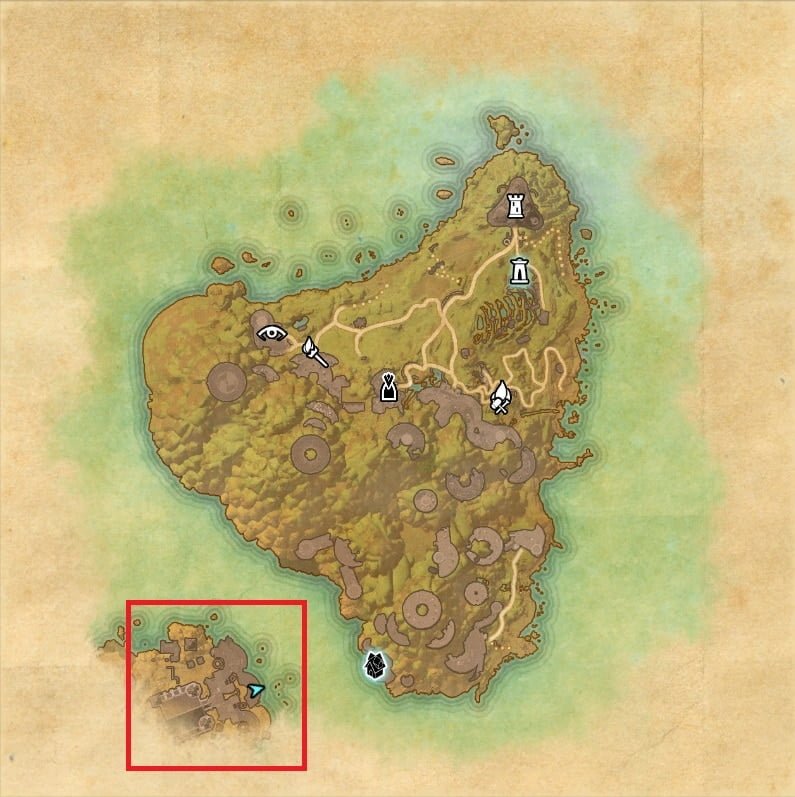 Exterior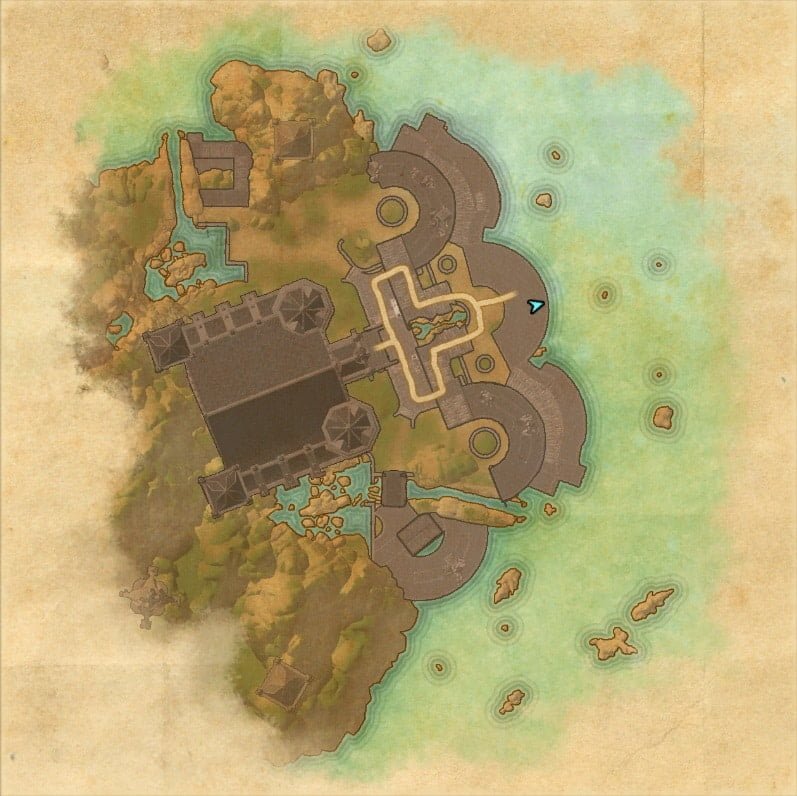 Interior
---
Screenshots
Here is a collection of screenshots of the Villa.
Entrance Area
Northern Outdoor Area
Southern Outdoor Area
Villa Entrance Hall and Throne Room
Note: This house is coming unfurnished only (on the Wolfhunter PTS you could get it furnished).
Front Rooms
Back Room and Suites