Here is my preview of the new Lakemire Xanmeer Manor coming soon to Elder Scrolls Online. It can currently be viewed and purchased on the Murkmire and Update 20 PTS. Click on any image to enlarge it.
---
Basics
Location – Murkmire
Style – Ancient Argonian
House Type – Notable Home
Cost –

Unfurnished: Unknown
Furnished: Unknown
---
Loadscreen and Description
An unknown Argonian master of water equipped this underwater XanmeerManor with its own submerged picture windows that gaze out into the depths of a lush Murkmire lake.
---
Maps
Manor Location in Murkmire 
Map
---
Screenshots
Entrance Area
Exterior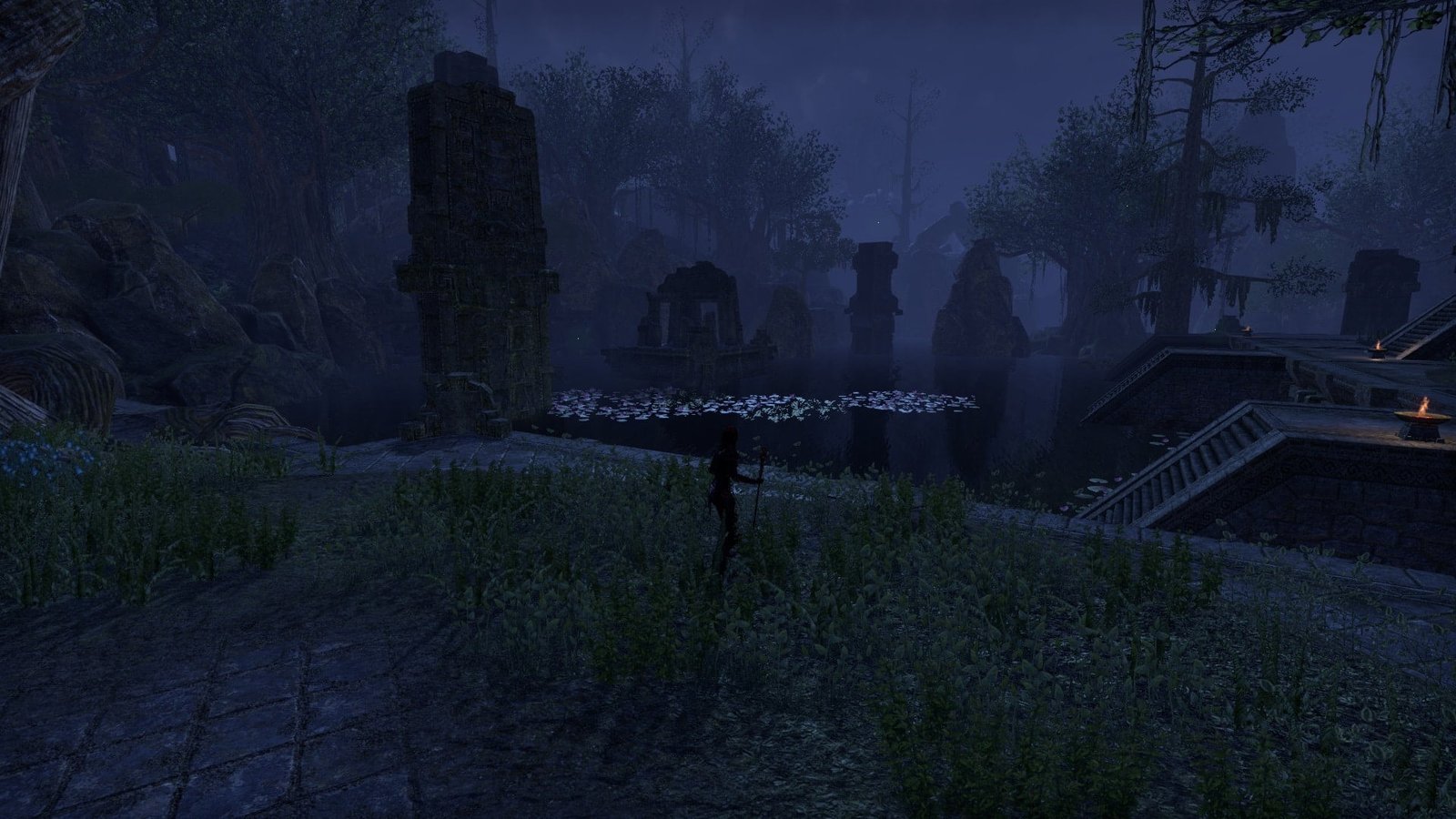 View from the top of the Xanmeer
Xanmeer Entrances
There are three different entrances into the Xanmeer.
Interior Furnished
Interior – Window Views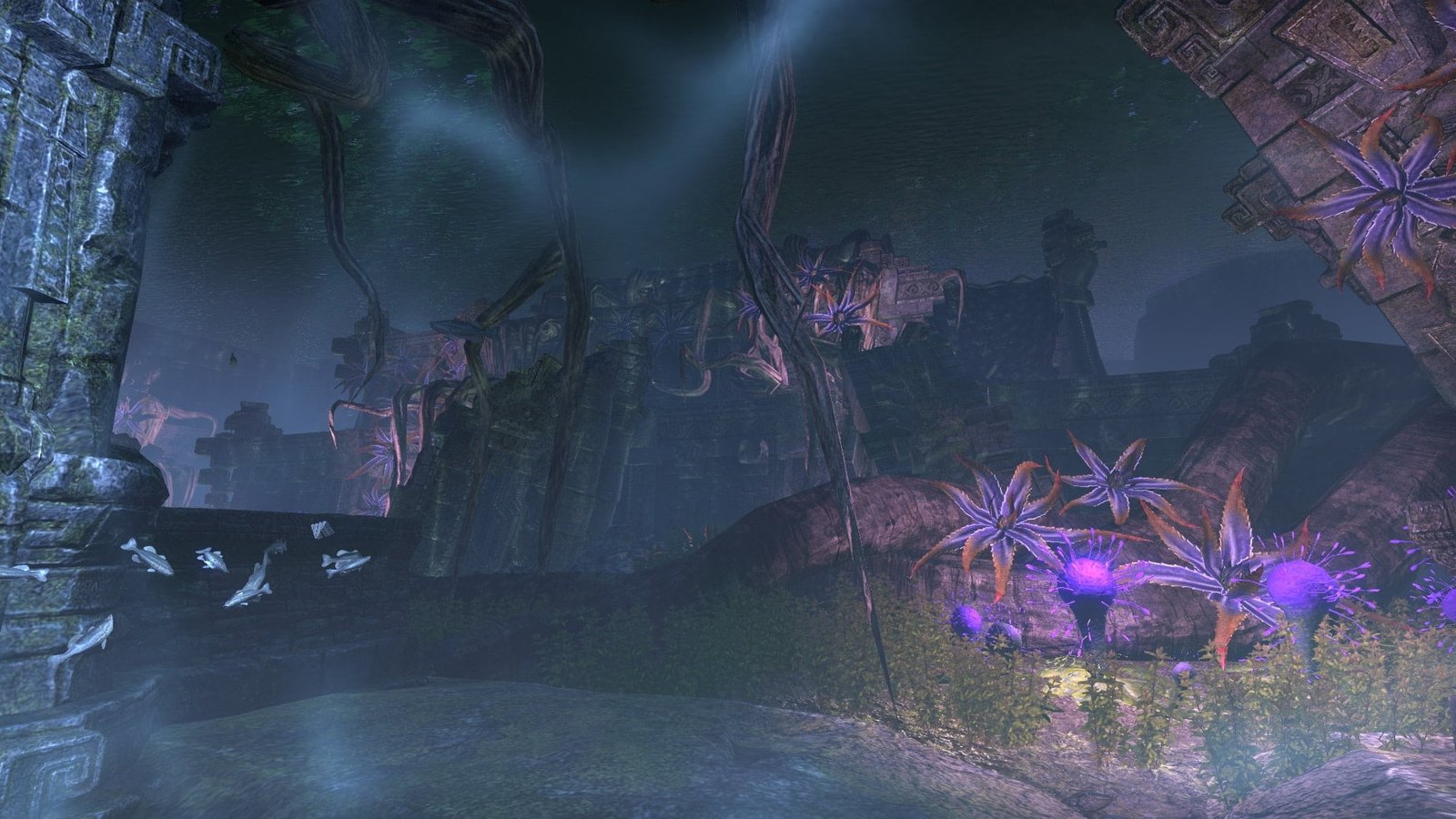 Interior – Main Level
Interior – Crypt
Interior – Upper Level