Here is my overview of the SWTOR Game Update 7.1 Developer Livestream. This stream took place on Thursday, July 28th, 2022.
The developers discussed the various story threads and showed off some of the rewards we'll be able to get from various content in 7.1. They also discussed some of the new content coming including the R-4 Anomaly Operation and the Manaan Daily area.
I've also included things in this overview that weren't mentioned on the developer stream but we already know about from the PTS.
Game Update 7.1 will be released on Tuesday, August 2nd, 2022.
---
Contents
---
PvE Content
R-4 Anomaly Operation

Story Mode and Hard Mode only
4 Bosses
Gear Drops 332 SM, 340 HM
Mark of Mastery Achievements
The Wings of Nihrot is the new Mount that drops from the third boss, Lord Kanoth in HM. It is supposed to be a rare drop.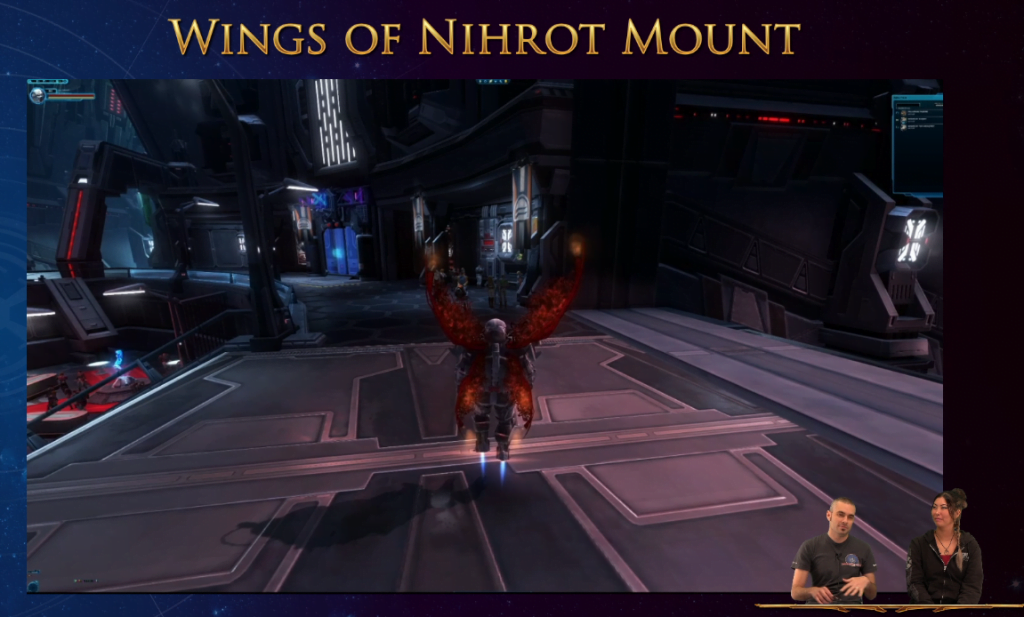 ---
New Gear Tier – 328
Augments?
Bolter 328?
Nothing beyond gearing was mentioned on Developer Livestream about PvP in 7.1. Charles Boyd did briefly mention the 7.2 PvP Revamp in his outro.
---
Manaan Daily Area
The daily area will only be accessible after post Legacy of the Sith Story is completed.
---
Game Update 7.1 Story
Darth Malgus story thread.

R-4 Anomaly background story.
The Manaan story will be continuations of both faction's stories from Legacy of the Sith.
---
Game Update 7.1 Gearing
New Gear Tiers (all paths)

Conquest – 328 -> 330
Flashpoints – 328 -> 330
PvP and GSF – 328
Operations (R-4 Only) – 328 -> 330 SM, 332 -> 340 HM

Legendary Implants – 332 -> 334
Item Modifications (some paths)

328 & 330 Prototype (Blue) and Artifact (Purple)
Operations, Flashpoints and PvP

New/reskinned Tacticals
The developers did not mention Item Modifications for R-4 Anomaly level gear.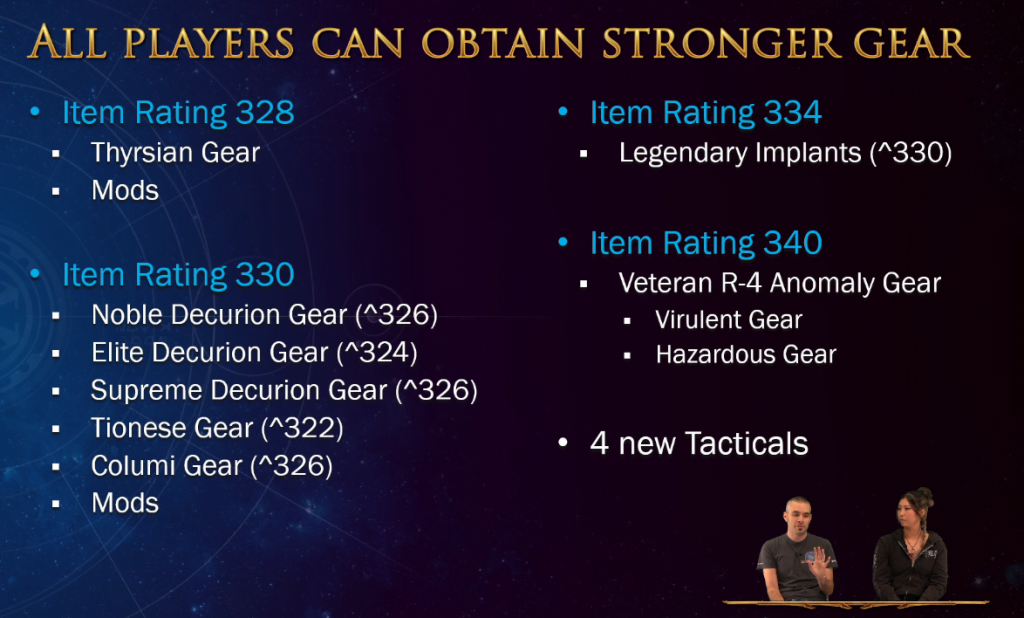 The Tacticals mentioned in the Livestream are likely referring to these ones mentioned some months ago on the developer tracker.
Specifics related to obtaining item modifications will be revealed in an upcoming post.
---
Nar Shaddaa Nightlife Event
New Rewards
Drop rate changes

Less currency, more rewards from slots
The Nar Shaddaa Nightlife Event will be running from August 2nd – September 13th. They showed off a preview of some of the new rewards available. More details will be published in an article on their website.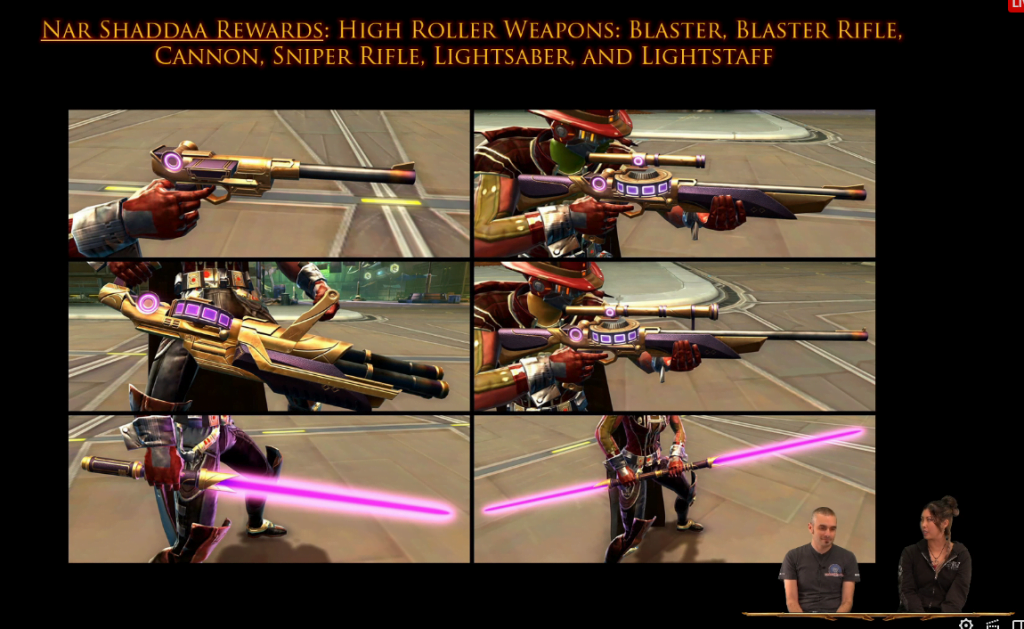 ---
Quality of Life Changes and Miscellaneous
Class Symbol Colour Customisation

Classic and Colour Blind preset options

Stat scaling in level-shifted content
Outfit Slots increased to 32 + Outfitter Improvements
Chat Window Improvements
Subtitle Text Customisation

Shadow and Larger Font
Different Font Colour/Size
---
Beyond Game Update 7.1
Charles Boyd gave us a brief teaser of what we can expect beyond 7.1.
PvP Revamp
New full-fledged planet – Ruhnuk
More Flashpoints
More outfitter improvements
---
Thank you, yes you, for reading this article! And a special thank you to my Patrons and Twitch Subscribers for your continued support!
Let me know your thoughts in the comments below, on Social Media or join my Discord.