After nearly 11 years since the original APAC Servers were shut down, the SWTOR team is launching a brand new APAC Server, based in Sydney Australia, using Amazon's Cloud Server technology. Earlier this year, the developers did some server testing in the APAC region.
---
APAC Server Launch Details
The server, dubbed Shae Vizla, will launch in two stages.
Subscriber Early Access Launch – November 16th at 1pm CT / 7pm GMT / November 17th at 6am AEDT
All Player Access Launch – November 17th at 1pm CT / 7pm GMT / November 18th at 6am AEDT
Subscriber early access is being done to give existing players the opportunity to get their preferred guild and character names.
APAC Server Launch Timezone Conversions
Here are some timezone conversions for both launches for players in the APAC region.
New Zealand – 8am UTC +13
Sydney & Melbourne – 6am AEDT UTC +11
Brisbane – 5am AEST UTC +10
Japan & South Korea – 4am JST/UTC +9
Perth, Philippines & Singapore – 3am AWST/UTC +8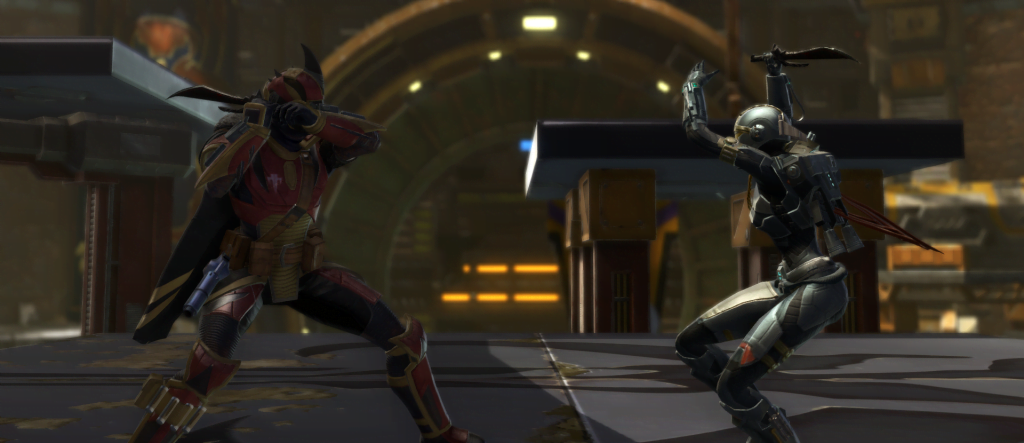 ---
APAC Server Conditions
The Shae Vizla server will initially operate as a fresh start server. This means no player will be able to transfer existing characters to this server. You will have be able to use a character boost to instantly level a character to Level 80 or buy a token that gives you the ability to create a 70 character.
The reason the developers are doing this is to provide a clean slate for existing and new players and to give the server a new launch feel. This will also allow developers to monitor the health of the server's economy.
---
APAC Server Launch Celebrations
As part of the APAC Server Launch celebrations, I will be livestreaming the launch on Twitch with Kal from Today in TOR, hosted by SWTOR and doing special in-game giveaways! I will be streaming at the following times:
November 16th at 1pm CT / 7pm GMT / November 17th at 6am AEDT
November 17th at 3pm CT / 9pm GMT / November 18th at 8am AEDT
I will be giving away the following items to players on the Shae Vizla Server.
Join the Fight Offer Bundles
Opal Vultpilla Mounts
Opal Mini Pets
Heavy Mandalorian Jetpack Mounts
450 Cartel Coins Codes
I hope you can stop by and I hope to see you on Shae Vizla!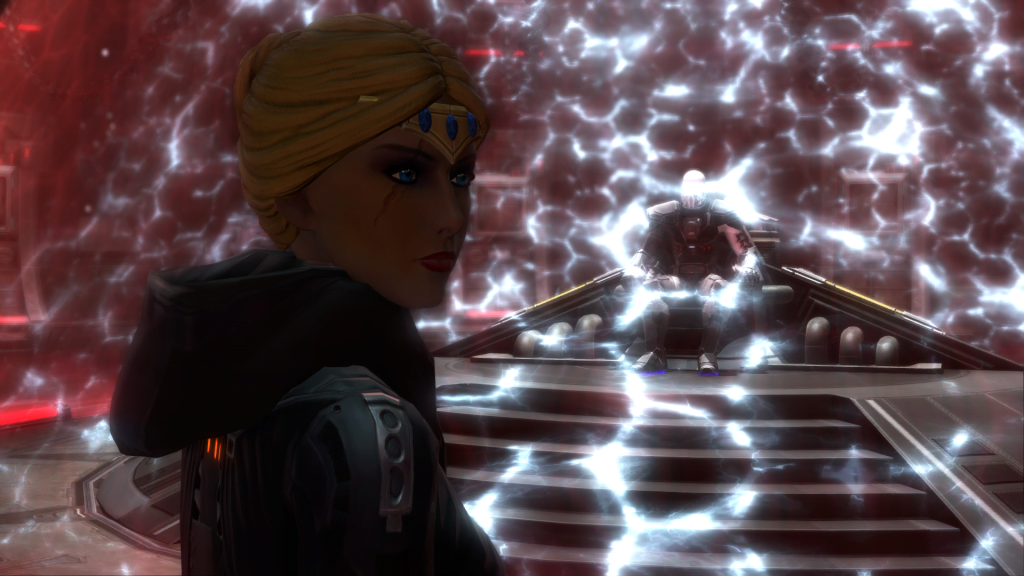 ---
APAC Server Launch Q&A
Existing Player Q&A
If I already created a character, can I transfer it over to the new Shae Vizla server?
Transfers will not be available at launch. Players can choose to create a new character and start from level 1 or use a level boost. We will be monitoring and observing how the community establishes its own identity, Guilds, and economy. We intend to open transfers at a later time. Timing is dependent upon our overall status review of the server at that time.
Will players be able to boost their characters to 70 or 80?
Yes. We are not removing that existing functionality from the server. The following boosts can be used:

Master's Datacron and Equipment
Commander's Character Token
Commander's Compendium (for companions)
Will my Legacy be available on the new server?
No, as that requires a character transfer, but players can use the same Legacy name.
Will I have to purchase all the perks again?
Any unlock that is an ACCOUNT WIDE unlock will be available on the Shae Vizla server, consistent with how the rest of the game works today.
How will Strongholds work?
If Strongholds were purchased with Cartel Coins, they will need to be unlocked on the new server, however, the price will be 0 credits and no additional Cartel Coins. If a Stronghold was purchased with credits, they will need to be repurchased with credits. In both cases, players will be unlocking or repurchasing a brand new Stronghold.
How will Galactic Seasons work on the new server?
Players will find that Galactic Seasons 5 "Confidence in Power" will be active on Shae Vizla until January 24, 2024. It will have the same end date as the other live servers, but will run for a shorter period of time.
New Player Q&A
How do I create an account?
If you do not already have an account, you can create one here!
How can I download the game?
What are the system requirements?
Operating System: Windows 10 or later – 64-bit
Processor: AMD: AMD Athlon 64 X2 Dual-Core 4000+ or better
Intel: Intel Core 2 Duo 2.0GHz or better
Memory: 6 GB VRAM
Graphics: Star Wars™: The Old Republic requires a video card that has a minimum of 1 GB of on-board RAM as well as support for Shader 3.0 or better. ) Examples include: Intel HD 3000 or better/AMD Radeon HD 7450/Nvidia GeForce 610)
Storage: 75 GB available space
Internet connection: Required to play
What Origin Stories (classes) are available?
There are eight Origin Stories that players can choose to play between the Republic and Empire factions.
Republic

Jedi Knight
Jedi Consular
Trooper
Smuggler
Empire

Sith Warrior
Sith Inquisitor
Bounty Hunter
Imperial Agent
Each Origin Story has its own storyline and group of unique companions associated with it. Players can create their own custom characters and choose from a variety of Combat Styles to suit their playstyle before embarking onto their adventures.
What group content is available in SWTOR?
Players can group up with friends or other players who can become friends to take on the challenges of Flashpoints, Uprisings, and Operations.
Flashpoints are stand-alone, story-driven missions that call on a group of players to band together to complete them.
Uprisings are fast paced, high-action, repeatable group missions that are much like regular Flashpoints, although generally more compact in scope.
Operations are large-scale multi-group missions where you will join your Republic or Imperial allies to confront the most dangerous threats in the galaxy. Each story-driven Operation is available to both allegiances and is designed to challenge groups of either eight or sixteen players to use their skills, wits, and teamwork to ensure that they successfully complete the mission while still being accessible to newcomers to the genre.
Are there difficulty modes available?
Yes! SWTOR has three modes that players can choose from to experience story (KOTFE & KTOET Only) and grouped content (Flashpoints and Operations).

Story Mode

Story Mode is the easiest difficulty level and is the fastest way to experience the story.

Veteran Mode

Designed for players looking for more of a challenge. The enemies will be tougher, but the rewards will be greater as you work as a team to come out victorious.

Master Mode

Requiring both patience and skill, Master Mode will need a balanced group of players with powerful gear and require players to have reached max level to complete.
Is there a PvP mode in SWTOR?
There is! Players can join PvP Arena, Warzone, or Galactic Starfighter queues.
8v8 Warzones make up the majority of player vs. player matches. Victory is achieved by completing various objectives.
4v4 Arenas are a Last Team Standing Warzone in which you have only one goal: to eliminate all players on the opposing team.
Galactic Starfighter lets players take part in flight PvP matches. Players can take part in a variety of roles with different Starfighter ships, each with their own advantages and disadvantages. As players progress they'll earn upgrades and customization options for each of their ships to build the ultimate Starfighter.
You mentioned Guilds?
Players can join an existing Guild or start their own! Guilds are a fantastic way to experience group content, socialize with and learn from other players, and receive a boost to the amount of experience points you earn while leveling. Each Guild can have their own Flagship, participate in Conquest, and decorate their very own Stronghold.
What are Strongholds?
Your personal home in the Star Wars™ galaxy. Players can purchase a variety of Strongholds with credits, Cartel Coins, or Galactic Seasons tokens. Each Stronghold is unique in design and can be decorated with thousands of items that can be purchased, earned, or found out in the universe.
What does Legacy mean?
Players can create their own family dynasty through the Legacy System, unlocking new skills, items, and other character options that were previously unavailable. As players progress through the game, there are a variety of achievements, titles, class and companion unlocks and much more that become accessible to all of your characters once obtained.
---
Are you going to check out the brand new server? Are you excited about a new APAC Server?