Alinor Crest Townhouse is a brand new Home being released with the new Summerset Chapter on May 21st (PC). It features a decently sized 3-storey interior and a large outdoor terrace area with breathtaking views.
Location – Alinor – Summerset
Style – New (Summerset) Altmer
House Type – Classic Home with 600 Decoration Slots (300 non-subs).
Cost –

Unfurnished: 1,025,000 Gold requires 'Summerset Grand Adventurer' Achievement or Crowns (unknown).
Furnished: Crowns (unknown).
Update (May 7th): Updated with Cost info from 4.0.3 Summerset PTS.
Map
House location in Alinor, Summerset.
Loadscreen
On the heights of Alinor, with easy access to the Royal Palace, this splendid manion was built as a consulate for the Bosmeri ambassador of the Camoran Dynasty. With the amabassador now in Elden Root the townhouse is available for you!
House Exterior
Entrance
Entry Hall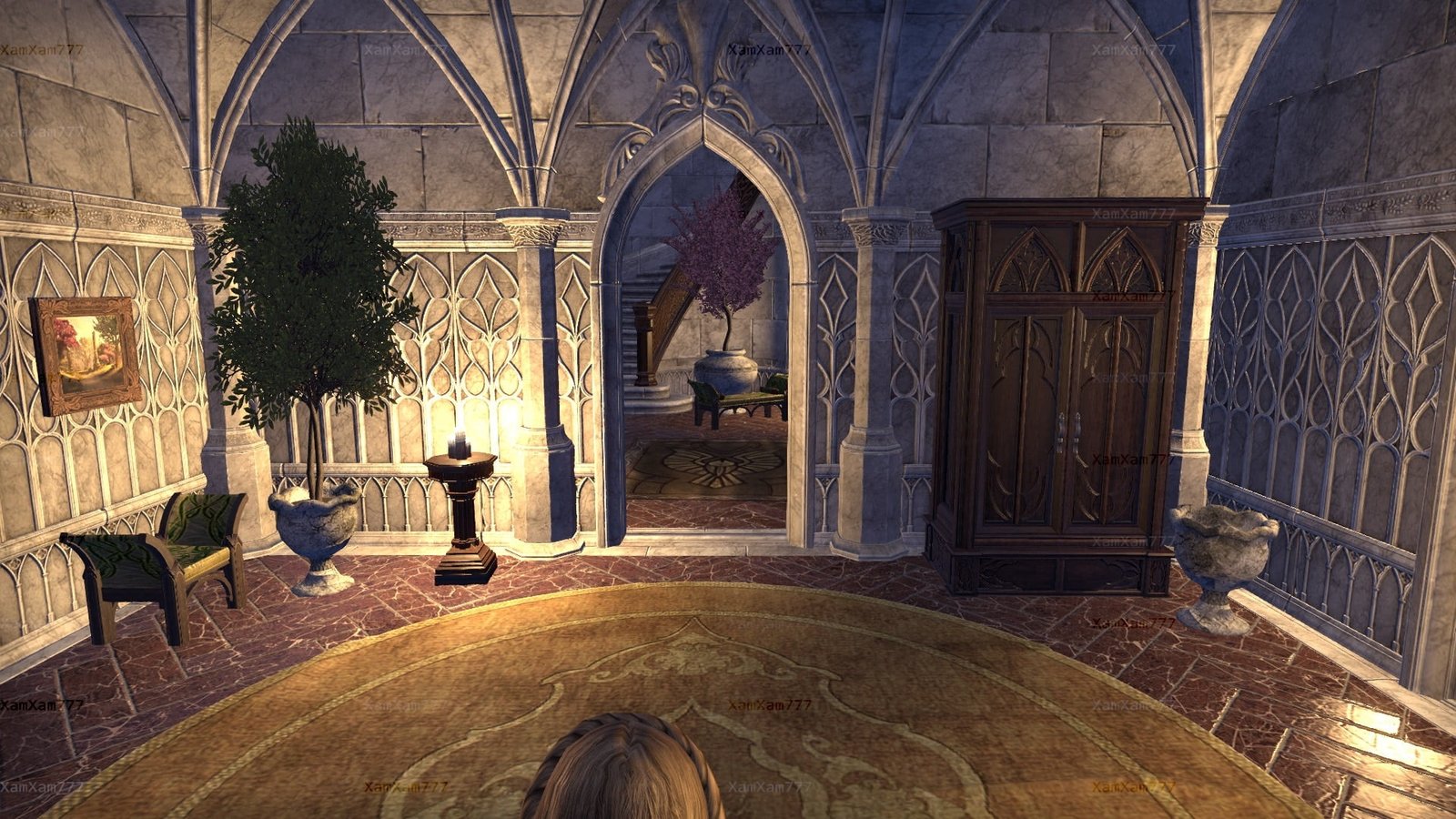 Study
The Study is located to the left of the Entrance Hall.
Dining Hall
The Dining Hall is located to the right of the Entrance Hall.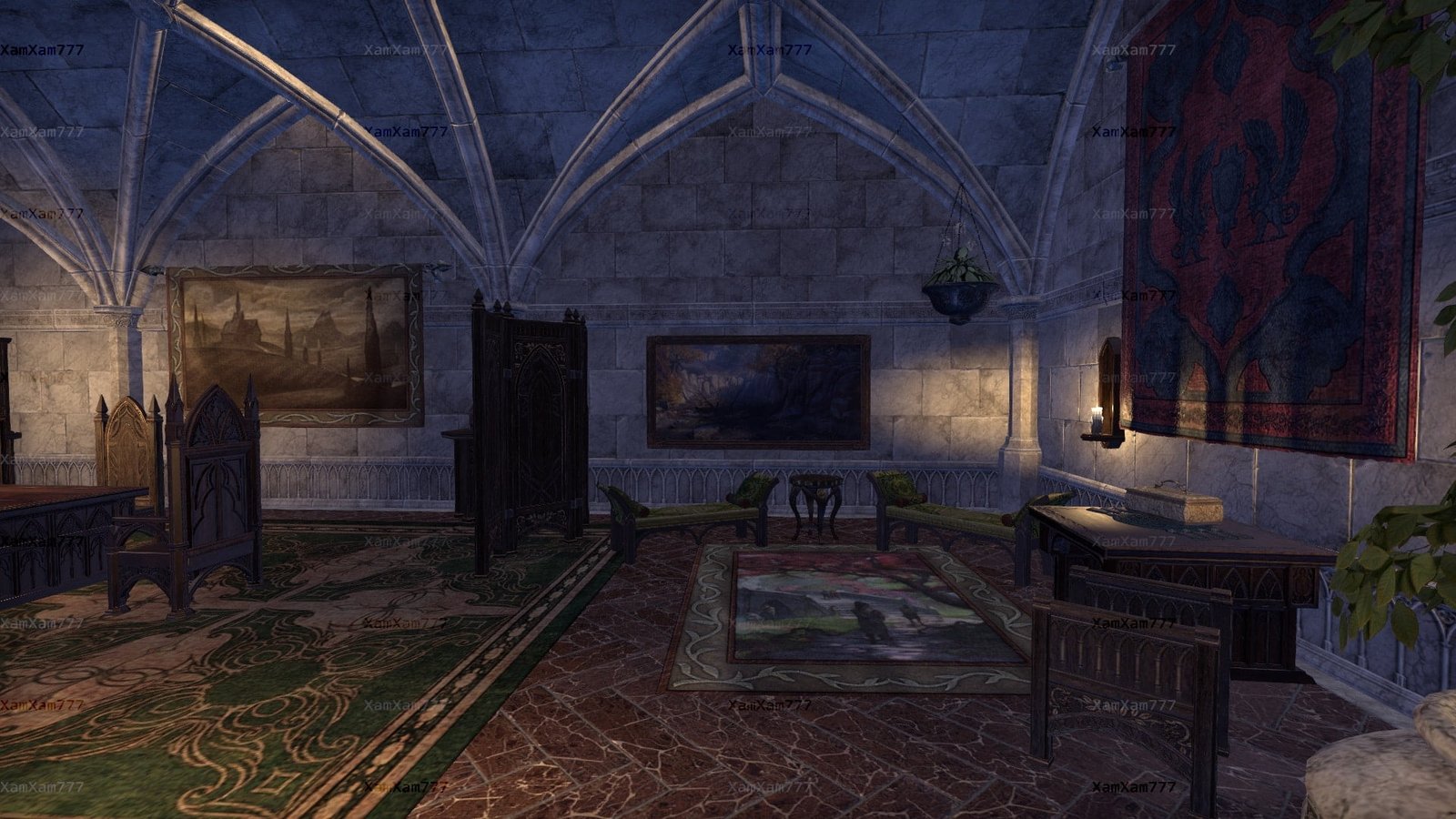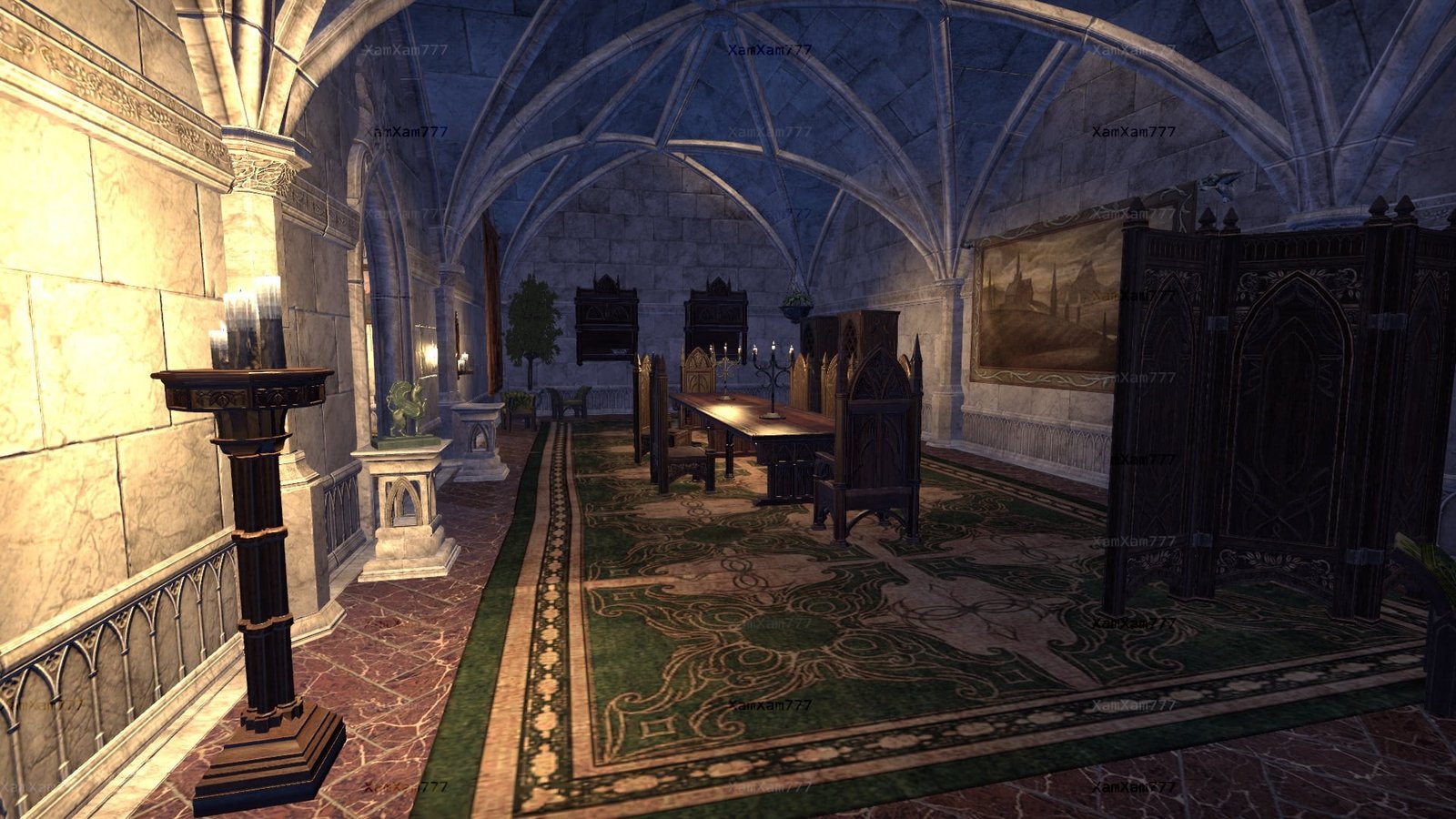 Kitchen
Located behind Study. Enter via Stairwell.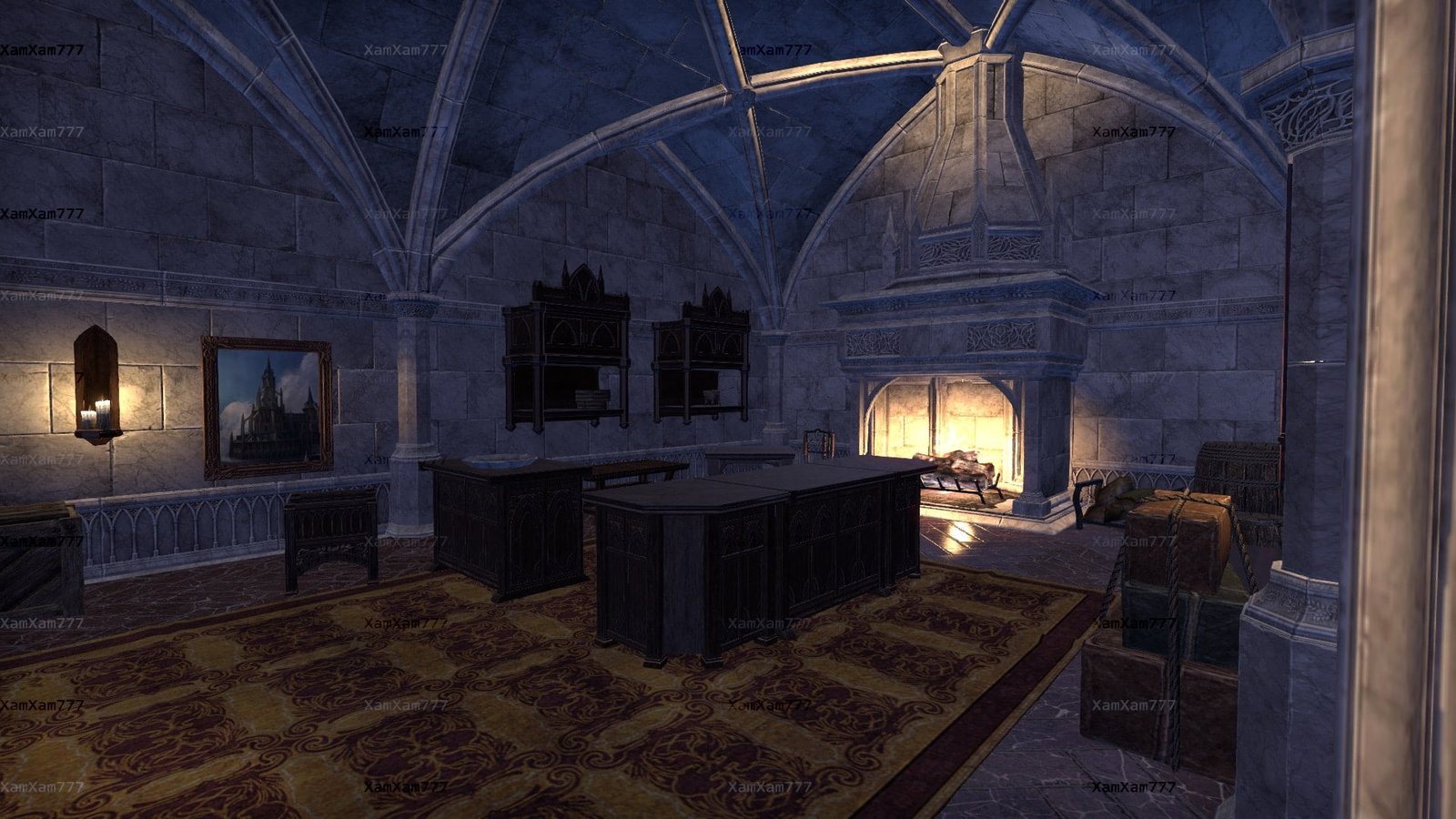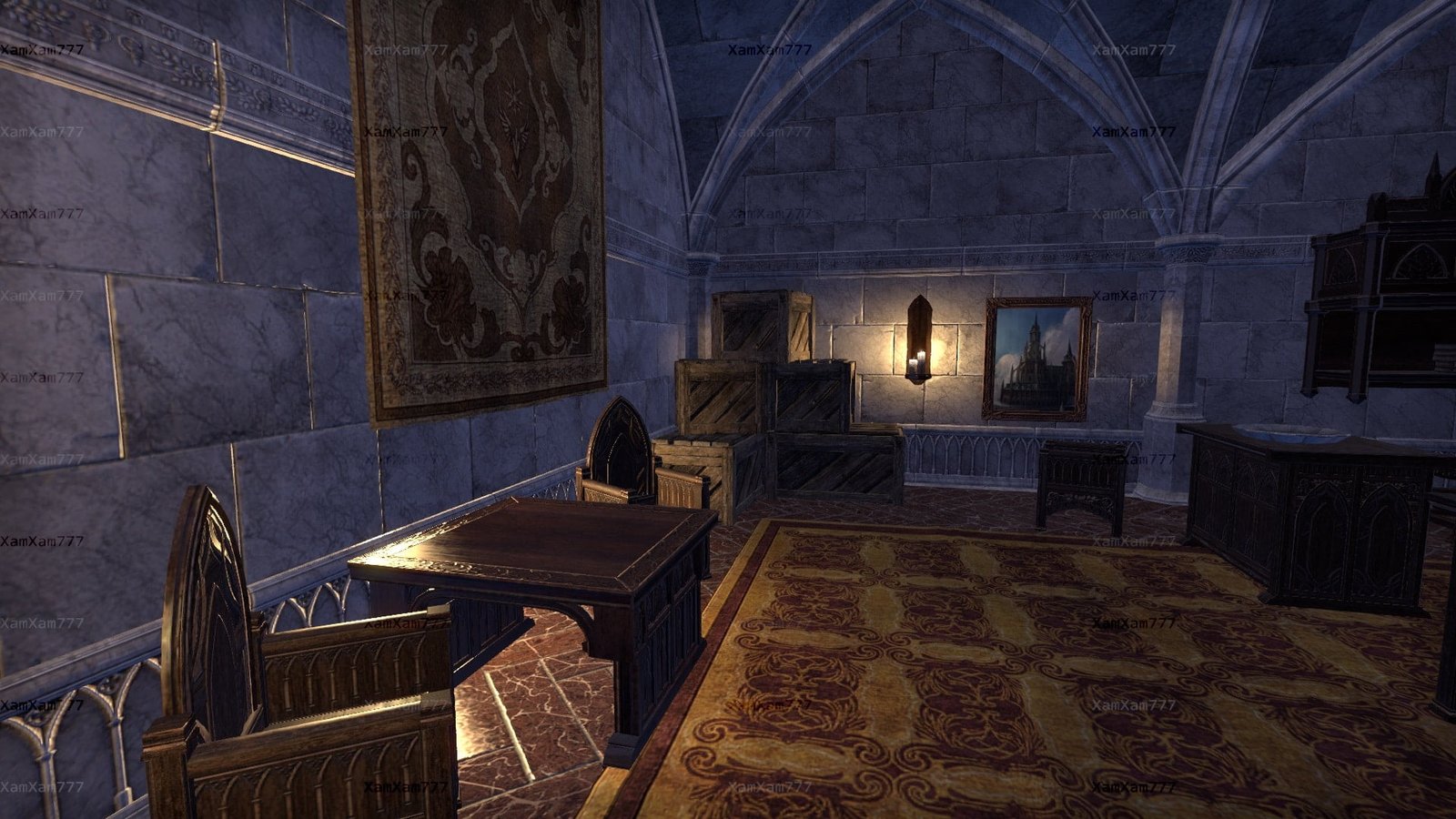 Stairwell/Staircase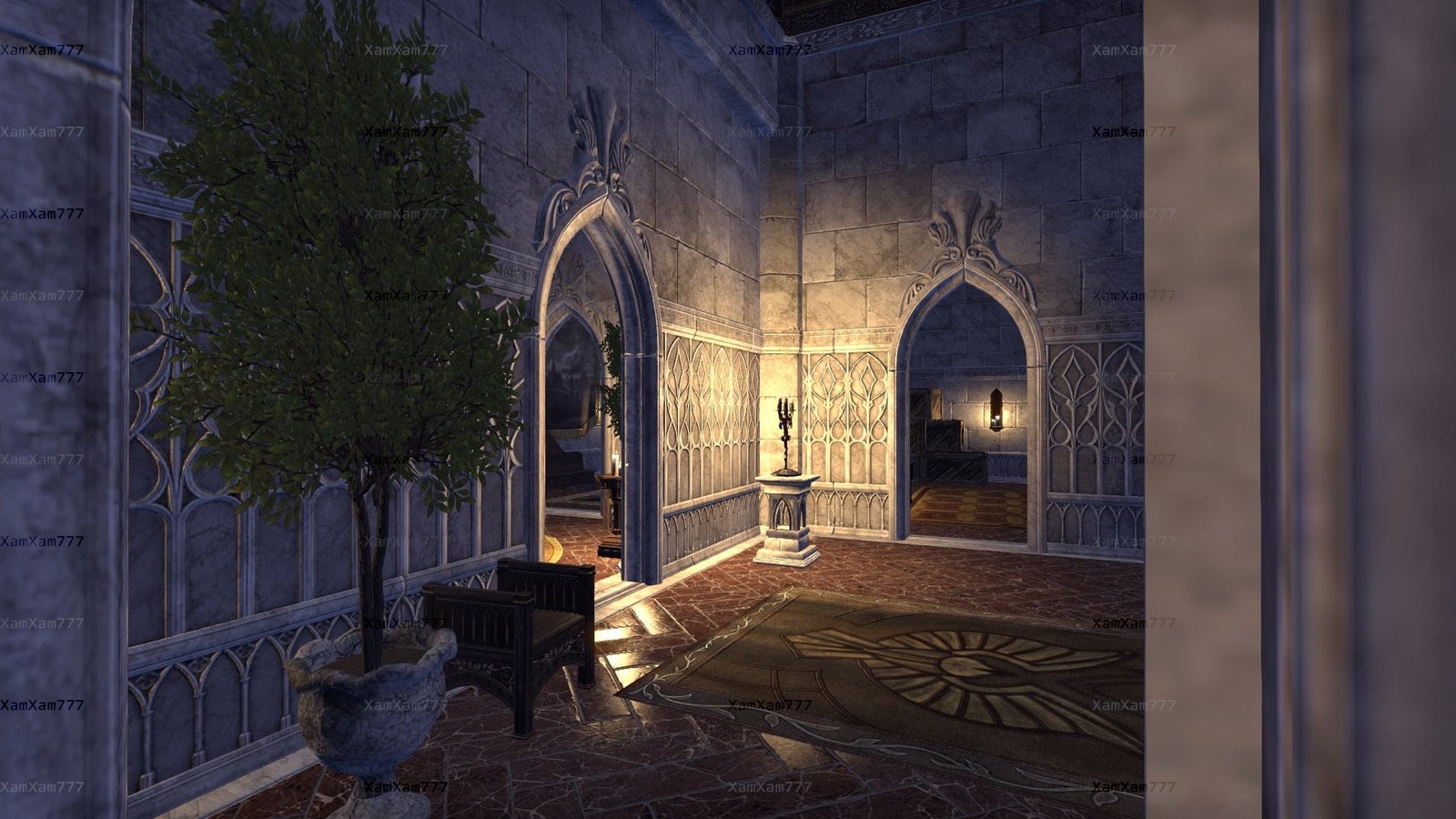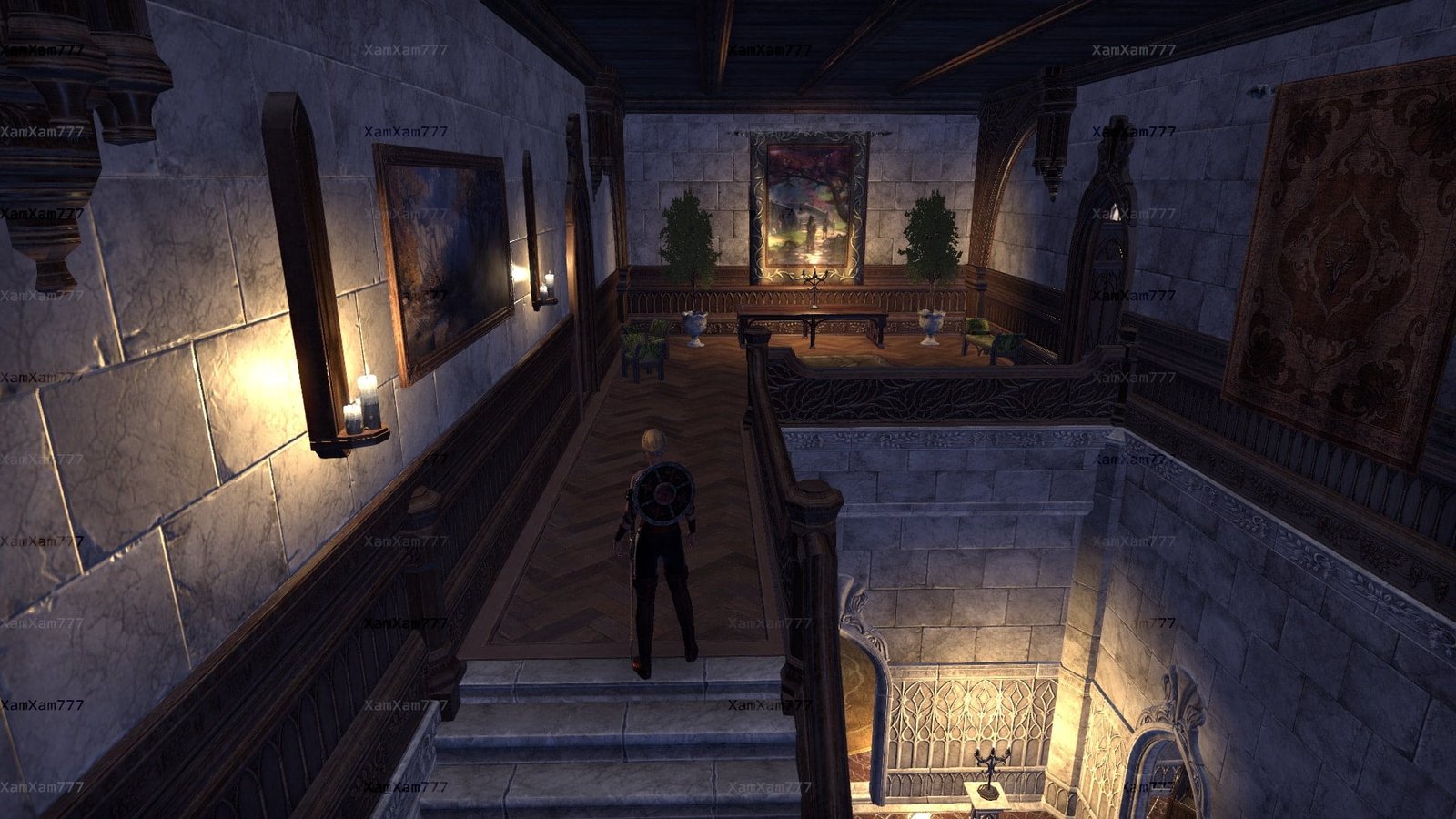 Chamber One – Terrace Entrance
Located to the left when you come up the stairs.
Chamber Two – Staircase to Loft
Located to the right when you come up the stairs.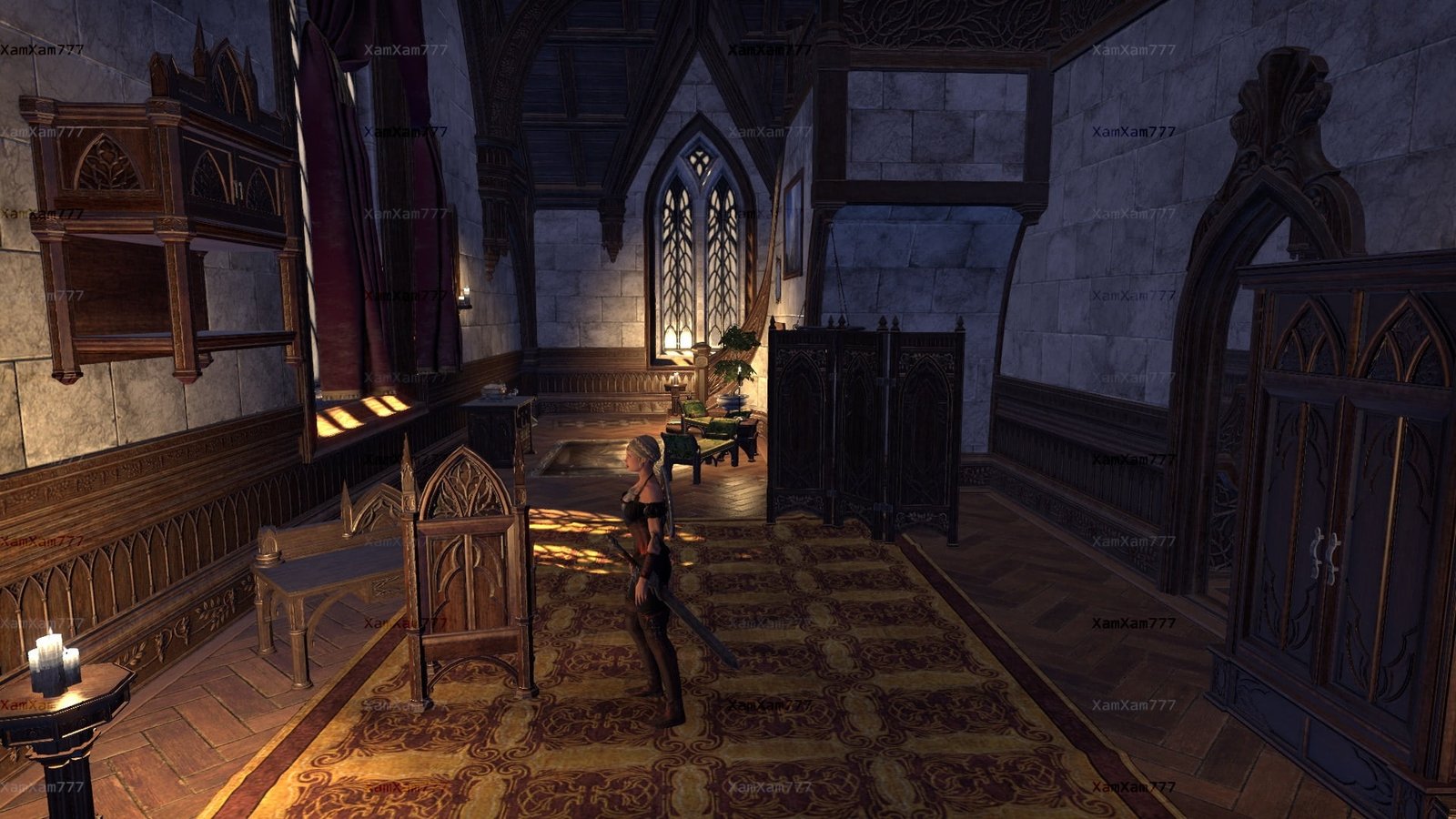 Loft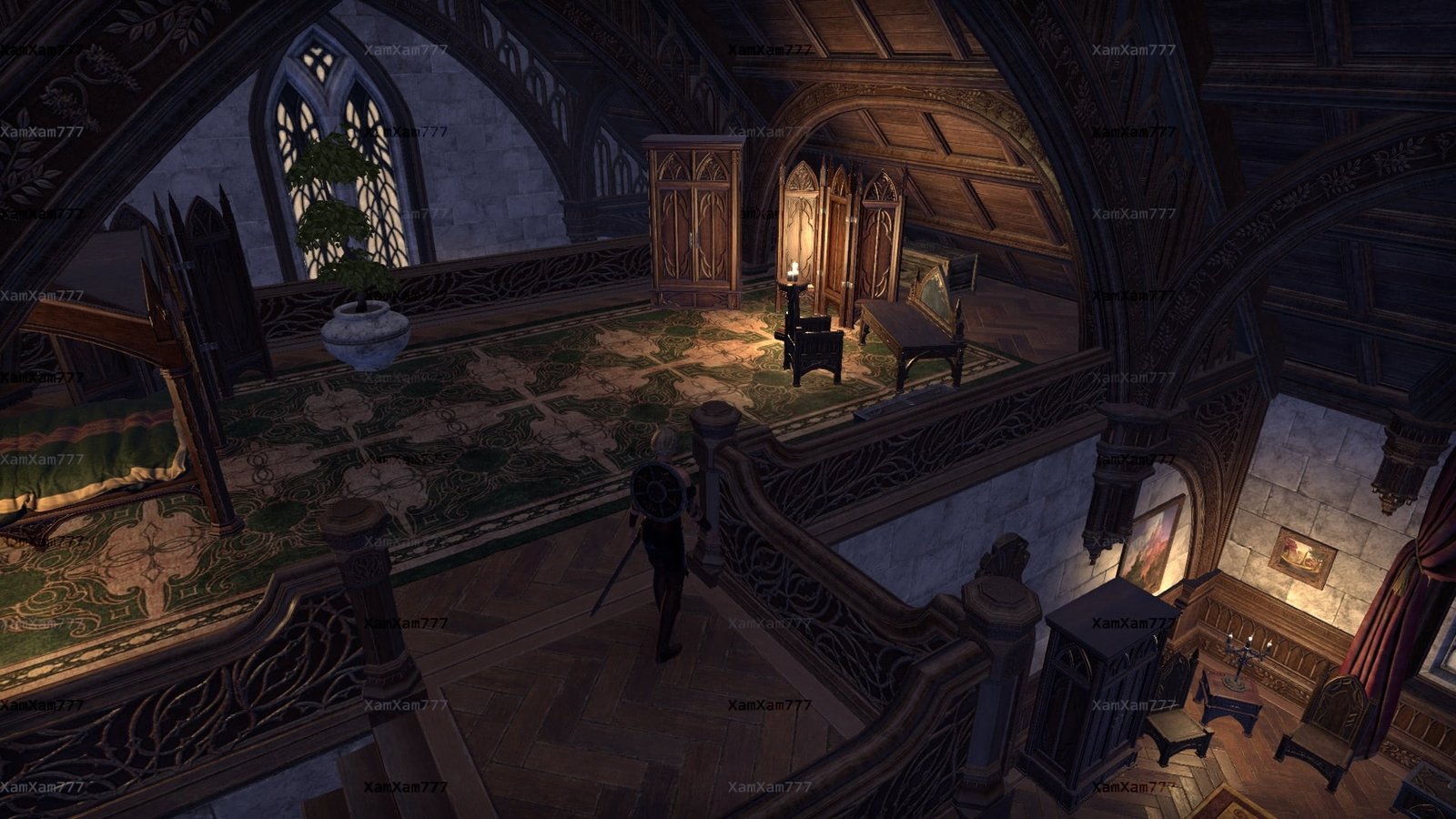 Terrace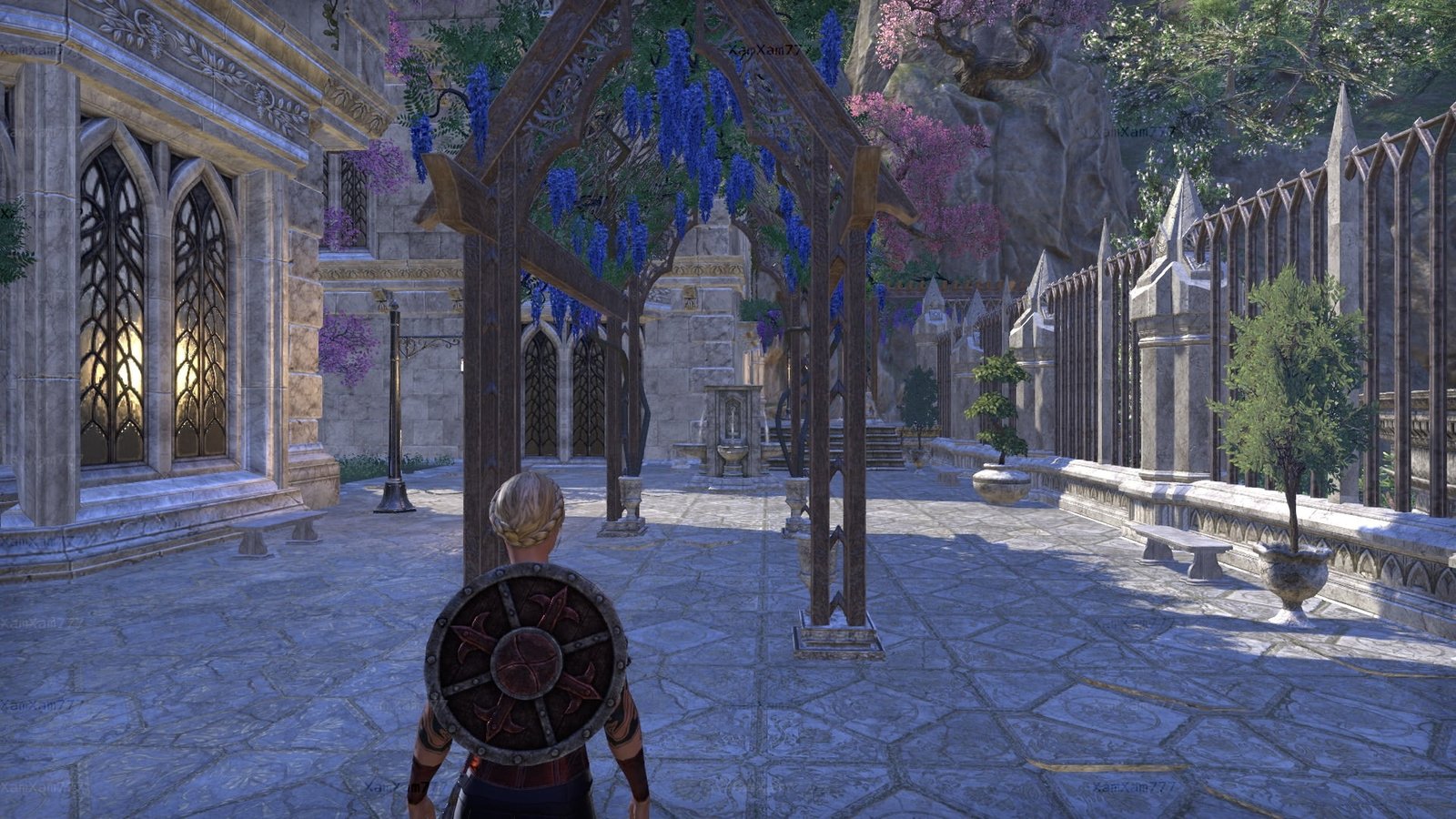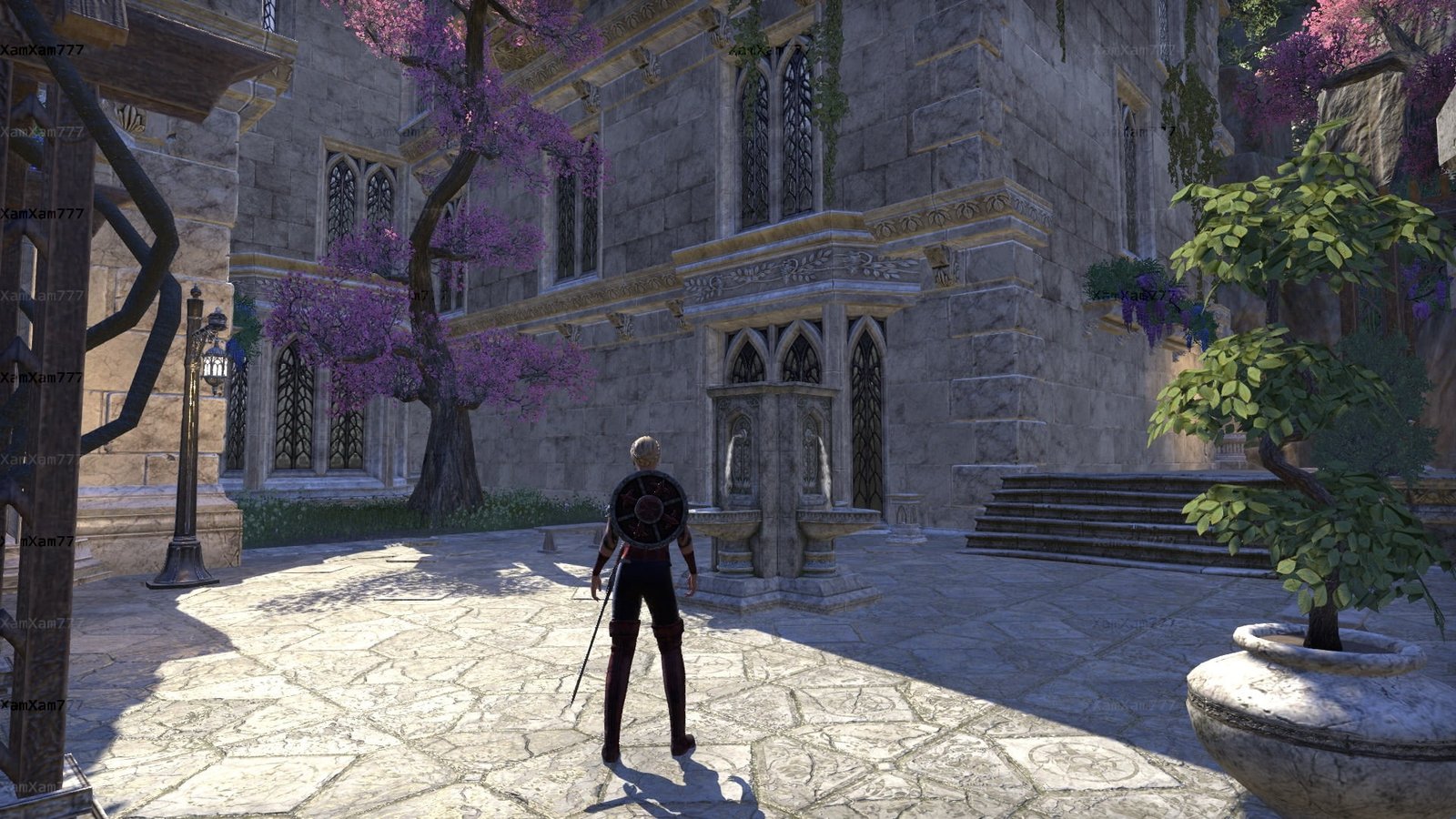 ---