Elder Scrolls Online had a massive 2018. With quarterly content release cycles, there was always something to look forward to! I started out the year mainly doing solo stuff then the last few months getting full-on into PvP.
The content released was fantastic! Both the Summerset and Murkmire stories were excellent! The environments of both the new zones were incredible. I'm continually blown away by the beauty and detail of this game.
The new houses released this year were incredible. The Princely Dawnlight Palace and the Enchanted Snow Globe Home were particularly amazing. However, it's very disappointing that they still seem hell-bent on making the Crown Store the primary means of getting most of the houses they release.
Unfortunately impossible for me to obtain.

Luckily we got this one for free.
The Outfit System introduced at the start of the year was certainly a welcome addition to the game. It's not the best outfit customisation system out there but it's better than having nothing at all.
The Cyrodiil changes, while they sounded good on paper, haven't worked all that well in practice. There is little incentive to destroy a milegate or bridge given how ridiculously easy they are to repair. I'll discuss the pitfalls of these changes and other PvP related issues in an upcoming article.
It's also been my first year making content for the game (beyond the blog posts that I did on my old website). I haven't been able to make anywhere near as much content as I wanted to but I've enjoyed the journey nonetheless.
By far my biggest hit was my Psijic Order Skill Line and Time Breach Location Guide. I put a lot of time into that and it was really great to see the results of my labour pay off and be a far better success than I ever anticipated.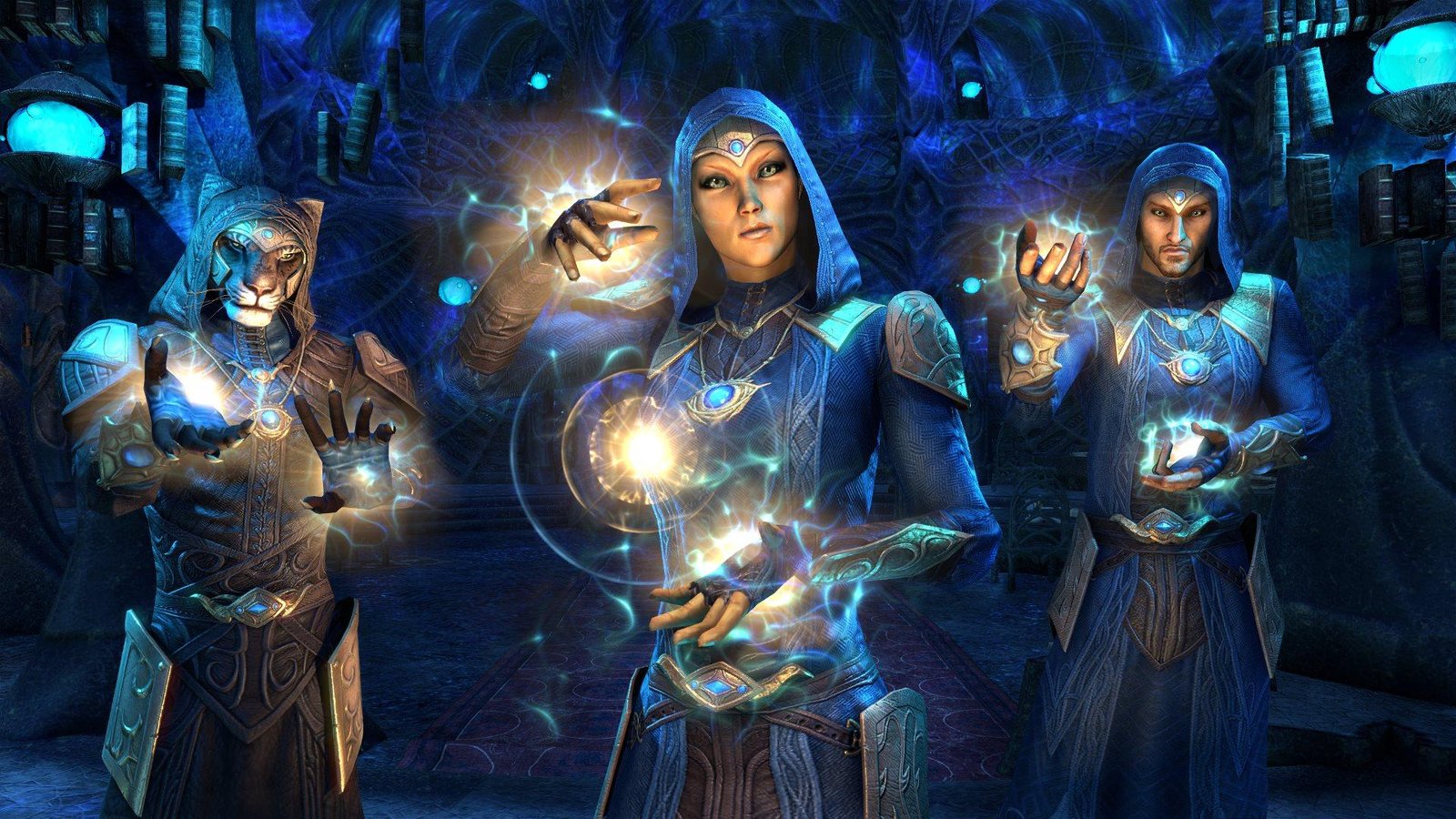 Part of the reason I haven't had time to make more content is that I've been enjoying playing the game so much. There's been so much for me to do and accomplish. I completed quite a few milestones this year.
Got to max CP (810)

Got ALL the Skyshards in the Game

Completed all the Delves in the Game

Completed Cadwell's Silver and Gold

Got the Tamriel Hero Achievement

Completed all the story (including DLC's) except for Imperial City

Did my first Trials

A few Cloudrest runs but also one Aetherian Archive run

Completed multiple Holiday Event Achievements

Now have a total of four Level 50 characters (up from just having one at the end of last year)

Did a shit ton of PvP (especially the last 6 months)
When it comes to PvP, I did Battlegrounds and ventured into Imperial City for the first time this year. I've mainly done low-level BG's but did some level 50 ones during Mid-Year Mayhem. I joined a PvP Zerg Guild in the Vivec Campaign a couple of months ago and have frequented Cyrodiil ever since. It's been crazy fun and I've learnt so much!
I am certainly looking forward to what ESO has in store for us in 2019. I'm particularly curious to see what changes they make to the racial passives especially for Nords (by far the best race in the game). I'm also looking forward to exploring the new zones they release and the stories we'll get to experience.
I really hope the devs focus a bit on PvP. There's a lot they need to do to improve and fix PvP (which I'll discuss in another article). But needless to say, performance in Cyrodiil needs to be a top priority.
Rich Lambert in his closing remarks for 2018 hinted that they had some special things in store for us to celebrate ESO's 5 year Anniversary. I'm sure it won't be too long until we start learning more about what's to come and I can't wait!
2019 is almost upon us, and it's going to be a huge year for The Elder Scrolls Online. I can't say too much just yet, and it is incredibly difficult to have to hold back details, but ESO will be 5 years old next year – a huge milestone for us and the community! As such, next year's story and adventure will be something truly special for all Elder Scrolls Online players. We are so excited to be able to share it with you soon, and we can't wait to see how you all put all the pieces together starting early next year.